Watson Diesel Service Co
»
XDP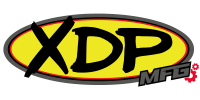 XDP is a leading retailer, distributor, and manufacturer of top-quality OE, OER, and aftermarket diesel parts and accessories. Strategically positioned across the United States, XDP houses one of the largest and most diverse diesel-specific inventories in the industry.
For the last 20 years, XDP has proudly served the diesel community and diesel industry across North America and Canada.
We're ready to meet the needs of you and your vehicle, whether it be for work, play, towing or hauling. We know what moves you!