Watson Diesel Service Co -
Ignition Parts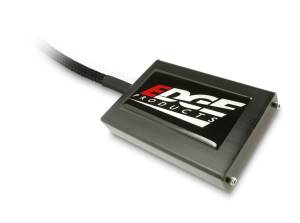 Browse Ignition Parts
Products

Banks Power Six-Gun Diesel Tuner with Switch 63907
New
801279639072
Gain up to +101 hp/+193 lb-ft at rear wheels;0-60 mph 12% quicker!;Six-Gun diesel tuner with switch;Emissions compliant: CARB EO D-161-89
Optimum fuel tuning for adrenaline-pumping power (+101 hp, +193 lb-ft), built-in safety, CleanTune Technology and adjust-on-the-fly power. Calibrated for sport applications, Six-Gun delivers pavement-shredding power with CleanTune technology, which out-performs dirty, smoky tunes. Has change-on-the-fly power levels. Is Stacked for Power to tune pulse width, timing and fuel pressure. Also has exclusive AutoRate and ActiveSafety engine and transmission safeguards. Six-Gun will rocket you from 0-60 mph 12% quicker. All gains measured at the rear wheels, with recommended airflow improvements. Adds up to +101 hp and +193 lb-ft (rear wheel). Power adjusts on-the-fly. Tunes pulse width, timing & fuel pressure. 0-60 mph 12% quicker. Banks CleanTune Technology out-powers dirty, smoky tunes. Exclusive, built-in engine & transmission safeguards
Banks Power
Ignition Parts|Ignition Parts
USD
616.97
616.97
1
616.97
Ignition Performance Module
Description:
2008-2010 Ford 6.4L Fits 2008-10 Ford 6.4L

Banks Power Six-Gun Diesel Tuner, Power System with Banks iDash 4.3 inch screen 63940
New
801279639409
Gain up to +101 hp/+193 lb-ft at rear wheels;0-60 mph 12% quicker!;Six-Gun Diesel Tuner w/Banks iQ vehicle monitor;Emissions compliant: CARB EO D-161-89
Optimum fuel tuning for awesome sport/street power, built-in safety and adjust-on-the-fly power, plus CleanTune Technology. Calibrated for sport applications, Six-Gun delivers pavement-shredding power with CleanTune technology, which out-performs dirty, smoky tunes. Has change-on-the-fly power levels. Is Stacked for Power to tune pulse width, timing and fuel pressure. Also has exclusive AutoRate and ActiveSafety engine and transmission safeguards. Six-Gun will rocket you from 0-60 mph quicker, and boost your 1/4-mile speed! All gains measured at the rear wheels, with recommended airflow improvements. Upgradeable options include airflow components to build a complete engineered power system. For best Six-Gun Diesel Tuner performance, Banks always recommends airflow improvements. In order to determine which Banks product is right for your truck, it is sometimes necessary to know the proper engine designation and sometimes you need to know the year model.
Banks Power
Ignition Parts|Ignition Parts
USD
899.00
899.00
1
899.00
Ignition Performance Module
Description:
2008-2010 Ford 6.4L Fits 2008-10 Ford 6.4L
---